In Stock
Stando Gold
Regular price
Sale price
$40.00
Unit price
per
Sale
Sold out
The Stando project is a result of my interest in updating the ubiquitous kitchen tongs — which often tears or breaks food and feels like cooking with two clumsy thumbs. We calibrated Stando to feel like a delicate extension of one's fingers.
We ditched the bland and clinical look of tongs, and replaced it with a soft streamlined shape. 
The namesake feature, a curved stand in the middle of the tool provides a wide surface area for finger placement and grip. The stand also keeps the tips elevated off the ground while not in use.

The curve has been strategically placed to lean on vessels like 1/9 pans, pint containers, bowls, pan handles - anything with a lip or corner, really. 
If you think of tweezers as solely reserved for micro greens and delicate plating, I encourage you to give Stando a try as an every day tool.
Each piece is stamped, etched, and finished by hand at Mr. Ando's workshop.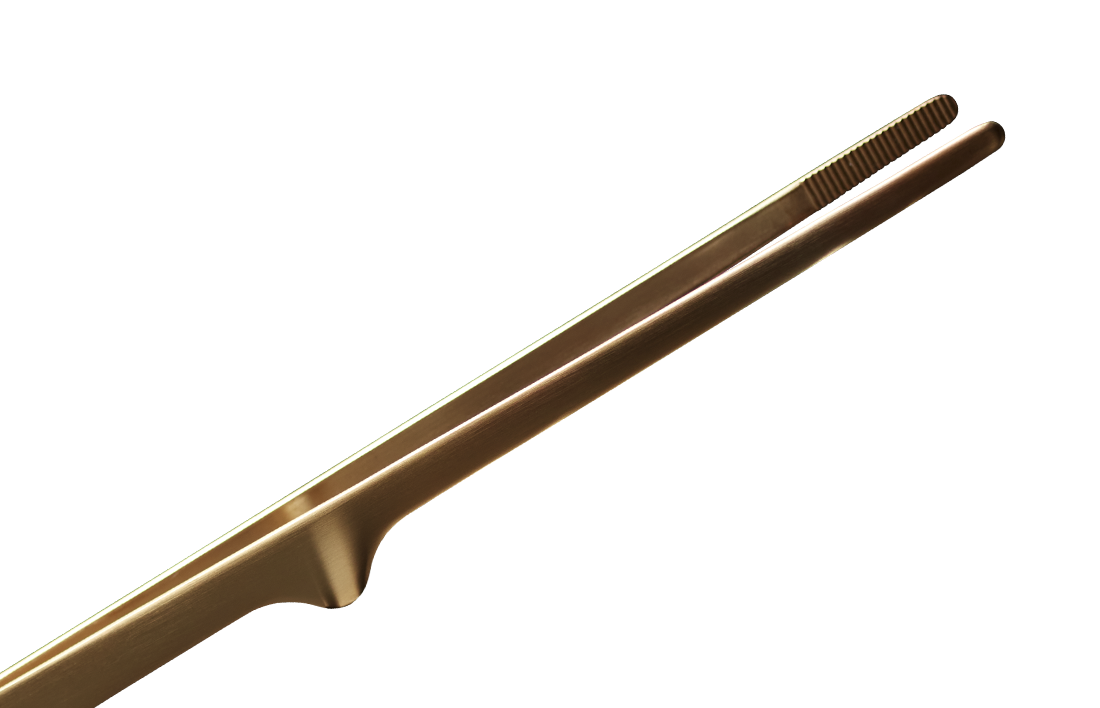 Form
Stando combines the long tapered profile of Japanese cooking chopsticks with the tension and precision of plating tweezers. It is comfortable everywhere from turning small veg in a small pan, to handling noodles and grilling.
Material
18/8 Japanese stainless steel
Packaging
Packaging is constructed with recycled chipboard
FAQs
What is the difference between Stando and Petite Stando?
Stando is a 10" all-purpose tool designed to act like a more nimble tong. Stando has rounded tips and is comfortable anywhere you would use tongs like stirring noodles, grilling, sautéing veg, or flipping chicken. Petite Stando is 8" and has pointed tips and is a more dedicated plating tweezer, designed for delicate tasks like garnishing or handling small things.
I don't work in a restaurant, why should I buy Stando?
Tweezers have long been a secret weapon in pro kitchens. Where clunky collapsible tongs can rip or tear food and feel like cooking with two giant thumbs, tweezers are delicate and nimble allowing an opportunity to interact with your food with more control and intimacy. In addition to being a great cooking companion, Stando also works well as a serving utensil - from tinned fish to charcuterie boards and salads.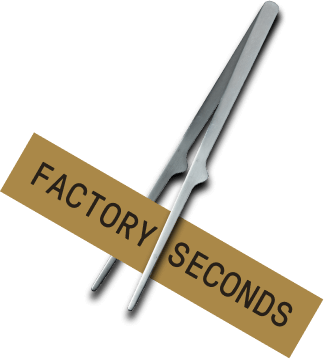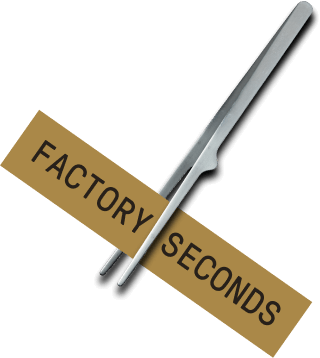 Choosing a selection results in a full page refresh.
Opens in a new window.